Carla Araos Yoga
The future is completely open, and we are writing it moment to moment. Pema Chodron.
locations
Please contact me to reserve your spot in the GZ Wollishofen and Yoga Tribe classes or to obtain the link to enter the online classes. Spots are limited.
gz wollishofen
TUESDAY
*Every Tuesday except the last of the month.
yoga tribe k6
THURSDAY
*Hybrid: in person/online contact me to safe your spot or to get the link for Live Streaming.
online
TUESDAY
*The last Tuesday of the month. Contact me to safe your spot or to get the link for Live Streaming.

schedule
Please contact me to reserve your spot in the GZ Wollishofen and Yoga Tribe classes or to obtain the link to enter the online classes. Spots are limited.
October

2021

Mon
Tue
Wed
Thu
Fri
Sat
Sun

12

Lunch Flow with Yoga Nidra

Vinyasa Flow

• •

13

Postnatal Yoga

Prenatal Yoga

• •

19

Lunch Flow with Yoga Nidra

Vinyasa Flow

• •

20

Post Natal Yoga

Prenatal Yoga

• •
pricing
For Airyoga and Plasma Yoga, please check directly at their website.
For all other classes please register using the contact form.
If you have financial issues, no job and you need more than ever to practice yoga, don't hesitate to contact me.
group classes (online/studio/in-person)
Yoga Online (60 -75 Minutes) / CHF 30,-
Yoga 60 Minutes / CHF 30,-
Yoga 75 Minutes / CHF 35,-
10 x Classes Abo / CHF 300,- *
*valid for all classes, for 3 months, except Airyoga and Plasma Yoga classes.
private classes (online)
60 Minutes / CHF 100,-
90 Minutes / CHF 150,-
5 x Private Classes 60 Minutes Abo/ CHF 450-*
10 x Private Classes 60 Minutes Abo / CHF 800,-**
private classes (in-person)
60 Minutes / CHF 130,- (additional person + CHF 50,-)
90 Minutes / CHF 180,- (additional person + CHF 120,-)
5 x Private Classes 60 Minutes Abo/ CHF 625,-*
10x Private Classes 60 Minutes Abo/ CHF 1200,-**
*5 x subscription should be used within 2 months of purchase
**10 x subscription should be used within 3 months of purchase
birth preparation
2 hour private class / CHF 180,- online or CHF 300,- in-studio per couple (the mum-to-be plus the person that intends to be there during labor)
payment
Classes are to be booked and paid for IN ADVANCE using TWINT
or directly via the following bank account:
CARLA ARAOS ASTUDILLO
CH89 0900 0000 3160 1513 5
***Cancellations made within 24h of the beginning of the class are non-refundable***
contact
Please feel free to contact me for additional information or for inquiries regarding private or corporate classes.
carla@carlaaraos.com
or use the contact form below
malas
Knots of love.
I love doing handcrafts, especially small pieces of jewellery. It helps me to stay focused and present.
As a former designer, I set an intention that helps me to imagine the final piece. I choose the materials and the colours and what I love the most is the contact with the stones.
Knot by knot in contact with a piece of universe.
I get the stones from a certified Swiss supplier. Therefore, the mala beads are an absolutely unique handmade local product, made with love.
Prices start at 108 chf depending on the chosen materials. Feel free to contact me if you have special requirements.
Carla
styles
Come to move, to be still, to be curious, to observe, to tune in. Come to be.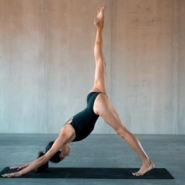 vinyasa flow
Inspired from the Ashtanga Vinyasa tradition, you will get to experience different asanas and their benefits. Depending on the focus of the class we will flow between postures, synchronising breath and movement. The practice becomes a meditation in motion, and this can be internalised and applied to our daily life.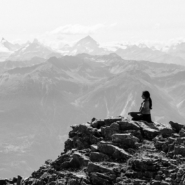 yoga nidra
Yoga Nidra is a powerful practice, accessible to everyone. Induce physical, mental, and emotional relaxation by calming the nervous system, leading to less stress and better health. It offers a space to explore what you need in the moment, as well as an opportunity to work on releasing long-held emotions and patterns. Practiced consistency, the mind and body will become more still and spacious.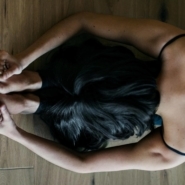 corporate and private classes
Classes are customised to suit the participants needs and will include a sequence of postures, breathing techniques and relaxation. This can vary from slow and meditative practices to help restore and relax, or energising and active ones to invigorate and revitalise. Regular yoga will minimise health problems associated with daily life stress and postural misalignments.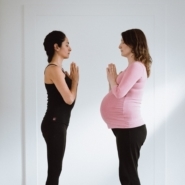 prenatal
The practice is carefully tailored for pregnant women with the intention of supporting the pregnancy and preparing them for giving birth. Helping them to accept the natural changes, to trust, be confident and resilient. In this class we will be focusing on conscious breathing, stretching, strengthening the back and legs, releasing tension and relaxing. Prenatal yoga gives expecting mothers different tools which they can access when they need them.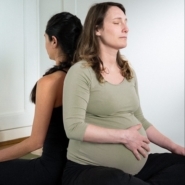 birth preparation with yoga
Giving birth is a personal experience. That`s why it is so important to observe our own patterns of reaction to intense sensations and emotions, so at the given moment we can choose the best way for us. We will try out birthing positions, movements, breathing and other techniques to release tension and create physical and mental space, so the arrival of your little one is the result of your amazing capacity to create life, your determination and an open mind set, trust and acceptance of the process, a celebration of own power as women.
postnatal yoga
Postnatal Yoga offers support on a physical level, helping your body to recover and regain strength after birth in the pelvic floor region, abdominal wall and back. It helps to release the neck, shoulders and upper back. On a mental level post-natal yoga helps you to relax and feel more grounded. Group classes also provide an opportunity to meet other mums and create community.
about
I attended my first yoga class in 2002, with my beloved teacher, Muna Halasa in my hometown Santiago, Chile. Since then, the practice has accompanied me.
Yoga brought healing, strength, focus and creativity to me, which was so helpful, as at the time, I was a busy architecture student.
Later, I left my home country and got to practice surrounded by different cultures and teachers, enriching my practice and igniting my interest in philosophy, anatomy and meditation.
Nowadays my main practice is Ashtanga yoga, Vipassana and yoga Nidra, and this is the source of inspiration for my teaching. I also have years of experience in ballet and dance, which is one of my passions. Breath, focus, move, folding and unfolding the mind and body diligently.
The practice, for me, invites us to be present, focus, consciously breathing. It leads us to be and stay humble and compassionate, learning every day to live fully, no matter how pleasant or unpleasant the experiences become.
It is important for me as a practitioner and teacher to keep the practice safe, finding healthy alignment in synchronicity with breathing, finding the strength from a place within us rather than from using force. I also like to include mantras into the classes, as I believe it helps to hold the space for the practice.
I teach from my heart and own experience.
Classes are in English or Spanish.
Trainings:
200-hour Yoga Alliance Teacher Training at the Samahita Retreat in Thailand.
The Rainbow Kids Yoga Training with Cayetana Rodenas in Berlin, Germany.
Pre- and Postnatal with Francoise Freedman in Birthlight London, England.
Yoga Therapy training with Dough Keller in Airyoga Zürich, Switzerland.
Yoga and Thai massage training in Zurich, Switzerland.
40-hour Advanced Intensive Training with Michael Hamilton in Airyoga Zürich.
200-hour Advanced training with Michael Hamilton in Airyoga Zürich.
I attend workshops myself regularly with the intention of learning different approaches and to enhance the practice and teaching. As each body and practice is unique, I would like to keep my practice and help my students to keep theirs for a long time.